Home
Congratulations to our Prez Howard Warner who won the 2022 World Senior Champs in Sydney, with Joanne Craig in 2nd and Cicely Bruce who came 4th. Howard also won the Best Kiwi award for the 2022 Trans-Tasman Challenge. Many thanks to Karen Richards and team for organising these fabulous events!
Karen and Howard – Bob Jackman and Howard – Cicely
Winners of the World Seniors Champs 2022 – The Trans-Tasman NZ Team – the "All Blanks"
---
Our NZL-based Zebra Word Judge app is now available for Android (non-Apple) devices. You can download it from the Google Play Store. See installation instructions. Before you can use it, you will need to install the NZL21 (New Zealand Lexicon 2021) file. Apply to scrabblenz@gmail.com for a link to this file.
The versions for iOS (Apple devices such as iPhone) and Windows (PCs and laptops) are under development. We hope to get them to you soon. Note, all versions will include accessibility features for blind players.
A huge thank-you to Dylan Early for all his hard work in designing, developing and testing the app. It will allow us to continue word-judging using our own unexpurgated word source.
---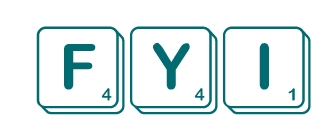 Check out the widespread public interest in the NZ Scrabble scene in Media coverage.
Anyone, regardless of age or ability, can join one of our many friendly NZ Clubs, enjoy playing Scrabble with others, and improve their game.
See who has been winning the recent club, independent or national Tournaments.
---
To contact NZASP, email scrabblenz@gmail.com
---
SCRABBLE® is a registered trademark of J.W. Spear & Sons, England (a subsidiary of Mattel Inc.) within New Zealand and the rest of the world (except North America).
---