Home
Ongoing results from the MT Albert tournaments to be held on Sat 13th and Sun 14th May will also be available from this link, as from the Saturday morning :
https://landonsoftware.azurewebsites.net/Elixs/Results
---
Photos by Barbara Derrick
---
The 2023 Masters is being held during Easter weekend and hosted by the Whangarei Scrabble Club for the first time. We can now all follow the results when they start going live on Saturday 8th April, after which they will be updated after each game until play ends on Monday 10th. Many thanks go out to John Baird and Murray Landon for their work in setting up this online system for our convenience. Click the link below …
https://landonsoftware.azurewebsites.net/Elixs/Results
---
Big congratulations to New Zealand scrabble's new Grand Master – Gil Quiballo.
Gil achieved the title this year, having three top 10 ranking finishes in the last 12 months. In January 2022 after the Wellington tournament he had a post tournament ranking of 10th, followed by the Masters in April with a ranking of 8th, and the third was after the Wellington tournament in October where he once again finished 10th on the rankings. A remarkable achievement considering the only other tournament Gil played in 2022 was the Nationals in Christchurch.
Gil had a long break from scrabble, and we are delighted to welcome him back on the scrabble scene. Well done Gil.
---
Congratulations to our Prez Howard Warner who won the 2022 World Senior Champs in Sydney, with Joanne Craig in 2nd and Cicely Bruce who came 4th. Howard also won the Best Kiwi award for the 2022 Trans-Tasman Challenge. Many thanks to Karen Richards and team for organising these fabulous events!
Karen and Howard – Bob Jackman and Howard – Cicely
Winners of the World Seniors Champs 2022 – The Trans-Tasman NZ Team – the "All Blanks"
---
Our NZL-based Zebra Word Judge app is now available for Android (non-Apple) devices. You can download it from the Google Play Store. See installation instructions. Before you can use it, you will need to install the NZL21 (New Zealand Lexicon 2021) file. Apply to scrabblenz@gmail.com for a link to this file.
The versions for iOS (Apple devices such as iPhone) and Windows (PCs and laptops) are under development. We hope to get them to you soon. Note, all versions will include accessibility features for blind players.
A huge thank-you to Dylan Early for all his hard work in designing, developing and testing the app. It will allow us to continue word-judging using our own unexpurgated word source.
---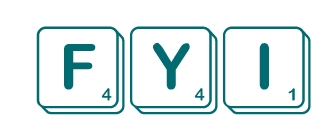 Check out the widespread public interest in the NZ Scrabble scene in Media coverage.
Anyone, regardless of age or ability, can join one of our many friendly NZ Clubs, enjoy playing Scrabble with others, and improve their game.
See who has been winning the recent club, independent or national Tournaments.
---
To contact NZASP, email scrabblenz@gmail.com
---
SCRABBLE® is a registered trademark of J.W. Spear & Sons, England (a subsidiary of Mattel Inc.) within New Zealand and the rest of the world (except North America).
---