About NZASP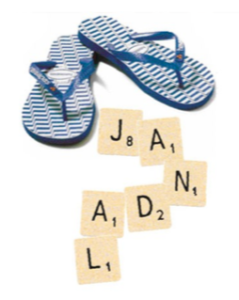 NZASP is the umbrella organisation for organised Scrabble in NZ. We have about 340 affiliated players throughout NZ who either belong to a club or are affiliated independently. There are about 20 clubs, who warmly welcome new players.
Our official word reference is Collins Official Scrabble® Words, 5th edition, 2019 (CSW 19). You can find out more about how we play Scrabble here.
NZASP members communicate via Slack. To join, email Clare Wall at scrabble.clare@gmail.com.
NZASP is affiliated to the World English Language Scrabble Players' Association (WESPA).
Reciprocal agreement with NASPA
In August 2015 the NZASP negotiated the following agreement with the North American Scrabble Players Association (NASPA):
"Whereas NASPA and NZASP wish to promote international travel and exchanges between their members, the two associations hereby agree to the following terms. A players who is a member in good standing of NASPA residing in the United States or Canada does not need to pay for a NZASP membership in order to compete in a NZASP tournament. A player who is m ember in good standing of NZASP residing in New Zealand does not need to pay for a NASPA membership pin order to compete in a NASPA tournament."
NASPA tournament directors wishing to verify an NZASP member's status should contact the NZASP Secretary. NZASP tournament directors wishing to verify a NASPA member's status should email membership@scrabbleplayers.org.